Chosen by Liz Carter, author of 'Catching Contentment: How to Be Holy Satisfied.'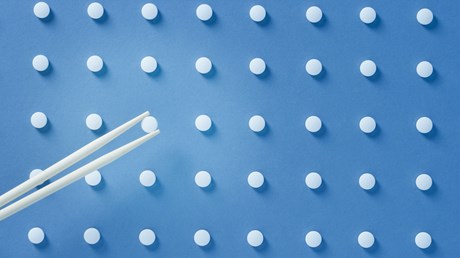 God on Mute: Engaging the Silence of Unanswered Prayer, by Pete Greig
When I read God on Mute, I breathed a huge sigh of relief. Here, at last, was permission to cry out that I wasn't healed, that it was all too hard, that I didn't understand where God was in it all. Greig's story of his wife's struggle with a severe brain tumor was a welcome respite from so many tales of God's triumph over disease and how God always heals if there's enough faith. The book doesn't demand answers, but instead finds God at work in the shadows and the ruins.
Wonder, by R.J. Palacio
I fell in love with 10-year-old Auggie Pullman, the subject of this children's novel, who was bullied because of an extreme facial disfigurement. He says, "I won't describe what I look like. Whatever you're thinking, it's probably worse." His courageous determination to grab hold of life despite the barriers he meets speaks deeply to me. It's a celebration of the best of humanity and a reminder that contentment doesn't always come from perfect circumstances.
Edges of His Ways, by Amy Carmichael
Amy Carmichael worked among orphan girls rescued from slavery in India in the early 20th century. After a fall, she became bed-bound, yet rather than turning bitter she found great treasure in turning to God. Calling her constant pain "shackles of iron," she discovered that leaning into God in her darkest times led to new depths of contentment and peace.
The Diving Bell and the Butterfly: A Memoir of Life in Death, by Jean-Dominique Bauby
This is the autobiography of a man with locked-in syndrome, a rare neurological condition that causes paralysis everywhere except in the eyes. …

Source: Christianity Today Most Read