Penned during the Civil War, Longfellow's "I Heard the Bells on Christmas Day" is a carol for our age.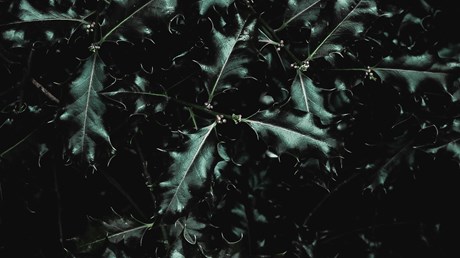 The word apocalypse in the Greek means "uncovering," and 2018 has been a year of uncoverings, of pulling back the curtain to reveal the worst things that people can do to one another. It has uncovered abuse and corruption at every level—spilled blood, separated families, failure of justice after failure of justice, each headline hitting so quickly that it feels impossible to give anything the attention it deserves. There will be more before the end of the year; there will be more before you even finish reading this piece.
It's hard to rejoice in an atmosphere like this. "The most wonderful time of the year" does not seem wonderful; shopping, twinkle lights, hot chocolate, ice skating and the bright bombardment of advertisements fill the space like cotton candy, too sweet and flimsy.
Like we do every year, my parents took my brother and me to see "A Christmas Carol" on stage to get everyone into the Christmas spirit (which is no small feat at the end of November). The story is familiar and heartwarming, but the song they ended their production with struck me: "I Heard the Bells on Christmas Day." Set to music a few decades later, this poem by Henry Wadsworth Longfellow was written over Christmas of either 1863 or 1864, in the middle of the bloodiest war in American history.
The carol is not cotton candy; it is a beating heart, laid bare in seven stanzas with simple language. At the second-to-last verse, I noticed dimly that I had begun to cry; by the end of the song, my face was wet with tears.
"And in despair I bowed my head;
'There is no peace on earth,' I said;
'For hate is strong,
And mocks the song
Of peace on earth, good-will to men!'" …

Source: Christianity Today Most Read