If God wants us to believe in him, why doesn't he come out of hiding?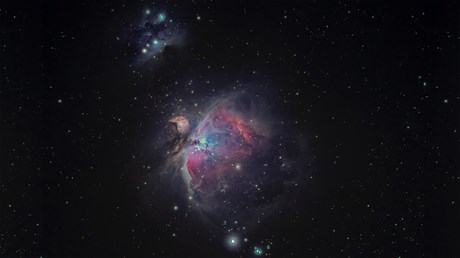 When I read that songwriter Michael Gungor told his wife, Lisa, "I don't believe in God anymore," I experienced a familiar feeling in the pit of my stomach. It was the same one I'd had a couple of years before when Nick, a 20-something leader in our church, called in a panic. He was having doubts and wanted to talk. I spent hours with him, listening as he poured out his questions and fears. Over the months that followed, I prayed God would reveal himself to Nick, but his doubts hardened into unbelief. He began telling people he was an atheist.
Nick and Gungor seem to be following a well-beaten path to atheism: cognitive dissonance over the church's stand on sexual orientation and gender; outrage over pain and injustice; doubts regarding the authority of Scripture; and an embarrassing feeling that science has rendered belief in the Bible's claims ridiculous. If there are reasonable explanations for these conflicts, why doesn't God just show us? Why doesn't he come out of hiding? Why doesn't he come out of hiding and reveal himself to my child, to my friend? Or, if he has, to where can I point them? The various doubts that tripped my friend before he fell into atheism were all situated on the bedrock of the hiddenness of God. His thinking went like this: Christians say that God requires people to believe in him or they will be eternally condemned; God, if he is good, would assist people in forming that belief by revealing himself; God does not reveal himself; therefore, God is either not good, or he does not exist.
Michael Gungor and my friend Nick are hardly alone on this path to atheism. According to a 2015 Pew Research Center survey, Protestantism is no longer a majority …

Source: Christianity Today Most Read