Fuller theology professor Veli-Matti Kärkkäinen thinks Catholics and Pentecostals are doing today's best theology.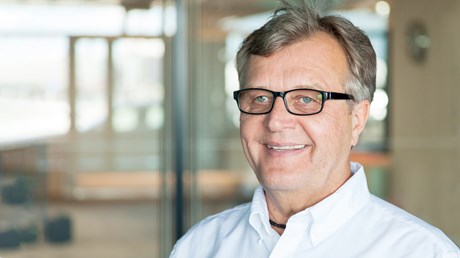 It is rare these days for a theologian to write a full systematic theology—a complete inventory of their theological understanding of all major areas of Christian doctrine and how they relate to one another. Rarer still is someone who incorporates disciplines outside theology into their thinking. Even rarer yet is an individual who can complete such an ambitious project relatively quickly.
Veli-Matti Kärkkäinen, professor of systematic theology at Fuller Theological Seminary, has done just that, completing the final volume of his systematic theology in 2017, just five years after finishing the first volume. Unique to his five-volume work is its interdisciplinary focus and its intentional engagement with the pluralistic world of the 21st century. Christianity Today recently asked Kärkkäinen about his life, his ambitious systematic theology, and the future of evangelical theology.
You are currently professor of systematic theology at Fuller Theological Seminary in Pasadena, California, and docent of ecumenics in the faculty of theology at the University of Helsinki in Finland. What led you here?
I was hugely influenced by my mother's devoted Christian life in my early teenage years. She always has been a very pious person. By birth she was a Lutheran, but she found her primary spiritual home in Pentecostalism but without leaving behind Lutheranism. I think this is why I still consider myself a "hybrid Christian" or a "Lutherocostal." Very early in my life, it seemed to me that my contribution to world missions would be in teaching and later in research. I taught theology in Thailand as a full-time college professor (I am fluent in Thai). I still consider this kind of missionary …

Source: Christianity Today Most Read