Despite terminal lung cancer, the Argentinian-born evangelist remains full of energy and evangelistic passion.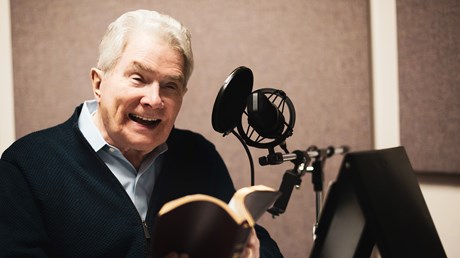 My first in-person encounter with Luis Palau, the Argentinian evangelist many have dubbed "The Billy Graham of Latin America," took place a few years ago in Edmonton, Alberta, following a large evangelism conference at which we both spoke. I was privileged to join him at a dinner table surrounded by Christian thought leaders I eagerly wanted to meet. As I said hello to Palau, I knew instantly I'd like him from his exuberant greeting and loud voice. Such are the staples of the Middle Eastern hospitality I grew up with. Ever the evangelist, he made a point of asking our waiter his name and how we could pray for him. And pray for him we did.
Not long ago, I was blessed to chat with him about his aptly named memoir, Palau: A Life on Fire. Palau has spoken to hundreds of thousands across the globe and continues to reach even more with global radio programs. Now in his 80s and living in Portland, Oregon, he endures a fight with terminal lung cancer. Yet his vibrancy remains palpable, indicative of a man who loves talking about Jesus as much as breathing. That's no metaphor: Cancer makes breathing laborious for Palau. Yet he subdued his rebellious lungs as we spoke (for around 90 minutes) about his Savior—and the people who helped him preach that Savior's message for decades.
Any Old Bush
A Life on Fire is an unusual memoir, in that the individual chapters aren't really about Luis Palau. They focus, instead, on specific people who influenced his life and ministry.
"[The publisher] wanted me to write a book before I go off to a better country and a better city than Portland," Palau joked. "And I said, 'Not another biography!'" He would write the book only …

Source: Christianity Today Most Read