What's good and what's bad about unpopular opinions.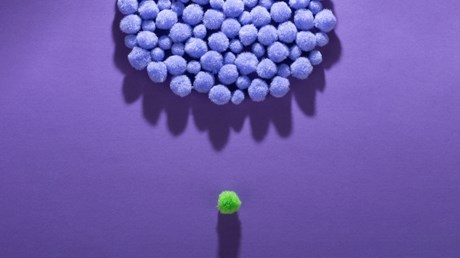 The Huffington Post recently drew eye rolls with a tweet claiming that the beloved children's TV classic Rudolph the Red-Nosed Reindeer was "seriously problematic." The accompanying video pointed out all kinds of bigotry and abuse in the show—which, as responders were quick to point out, the show was not actually endorsing. Quite the reverse, in fact. The whole point of Rudolph, as most viewers know, is that in the end, difference is celebrated and bigots see the error of their ways.
But you can't cause an uproar by just saying what people already know. And lately, causing an uproar seems to be a major goal, if not the major goal, of many who formulate and proclaim opinions for a living. From NPR's Ira Glass dissing Shakespeare to the various debunkers of It's a Wonderful Life, trolling cultural icons is a quick, easy, and regrettably popular way to attract eyes and clicks.
The Toronto Star actually dedicated an entire column, titled "The Heretic," to trolling. The idea was to let the paper's writers take turns sharing "a wildly unpopular opinion." I found this out one day when I noticed that my timeline was full of angsty chatter about, of all things, Beethoven's Ninth Symphony.
I soon traced the angst to this Toronto Star article: "'Ode to Joy' has an odious history. Let's give Beethoven's most overplayed symphony a rest." After glancing over the ideological and political history of the beloved piece, music writer John Terauds threw his bucket of cold water: "But from today's perspective we know that unilateral calls to world brotherhood in joy have a flip side, which is tyranny. We appreciate now …

Source: Christianity Today Most Read