Slavery has been around since before Moses, but International Justice Mission's president thinks its demise is only decades away.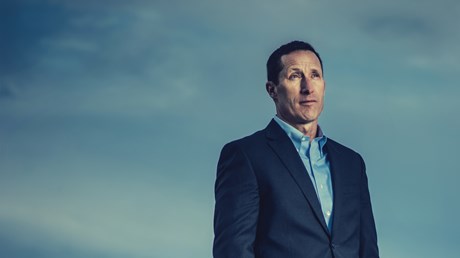 During International Justice Mission's earliest days, founder Gary Haugen was parked in front of a Safeway grocery store one evening crying, worried that his fledgling nonprofit would not make payroll for its half-dozen employees. "This is how the dream dies," he told himself, before phoning some friends for extra gifts that helped IJM through.
Two decades later, the $74 million organization has a lot of friends. Consider: A small group of donors paid to fly nearly 1,000 staff from around the globe to a conference in Dallas last September, where they joined 4,000 supporters to celebrate IJM's 20th anniversary. Hundreds of international employees were welcomed with $50 Target gift cards and sent on chartered buses to spend them.
Donors "believed in what we were doing, believed that it was right to pause to thank and worship God for all that he's done in the last 20 years," said Sean Litton, IJM's president.
Litton has witnessed nearly all of IJM's rapid growth to become what it calls the "largest international anti-slavery organization in the world." Litton's time at IJM has taken him from the Philippines to Thailand and eventually to overseeing the organization's day-to-day operations from its Washington, DC, offices. CT managing editor Andy Olsen, who himself formerly worked with IJM, sat down with the youth-pastor-turned-lawyer to talk about the evolution of IJM and the modern abolitionist movement.
You joined IJM in 2000. The organization was just a couple of years old, and combating modern-day slavery was only emerging as a Christian cause célèbre. What's changed since then?
The world has clearly woken up to the problem. It's …

Source: Christianity Today Most Read