What kids' letters to Graham reveal about his place in society.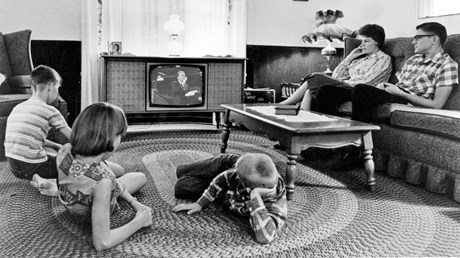 While researching a book on Billy Graham's life and legacy, we discovered a cache of answered but apparently long-forgotten letters that children had posted to him in the early 1970s. The letters reveal that these children saw Graham as a combination of friend, confidant, and trusted adviser in matters practical as well as spiritual. In their innocence, the children often said more than they knew.
Keeping a straight face wasn't always easy. Eight-year-old Russ informed Graham—they usually called him by his full name, Billy Graham—that his family was "going organic." Todd, 14, "still loved God," yet admitted, "the most reason I'm writing you is to get stickers." Predictably, pets played a large role. Ten-year-old Craig explained that after leaving two parakeets in the car on a hot day, they ended up "three-quarters dead," but prayer brought them back. Others had even better news. Scott happily reported that his dog had "just turned Christian."
For children, as for adults, money loomed large. Some showed early signs of an entrepreneurial spirit. Kathy asked Graham to help her sell a bunny for $1.50. Many sent their savings, or sums received for a lost tooth, a good report card, or raking leaves. Others wished they could give more. Darlene had hoped to do better than a quarter, but remembered, "after all I'm only ten." Twelve-year-old Julie lamented that she did not own a checking account, then assured Graham, "God will help you. . . . He is just testing your faith!"
Graham seemed to know that theology was too important to leave entirely in the hands of the theologians, and so did the children. Karen wondered: What do you do when …

Source: Christianity Today Most Read