A brief response to Robert Foster on my book, 'Irresistible.'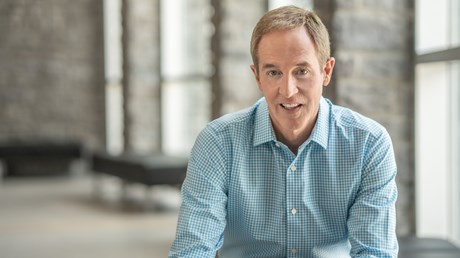 I want to thank Robert Foster for reading and engaging with my latest book, Irresistible. To begin, I'd like to clarify a few points.
First, I'd like to put to rest any fears that my truncated quotation of 2 Timothy 3:16 in the book was intentionally shortened. Foster correctly notes that I only quote the first half of that verse. My purpose was to point out the OT is God-breathed and inspired, useful for many purposes, and I completely agree with the rest of that verse. In fact, that's one reason I wrote Irresistible, to show that the fulfillment and end of the OT leads us to Jesus, and Jesus gives us a new ethic, one that calls us to sacrificial love and good works that make our faith irresistible to the world.
So I agree that God's Word—both Old and New—is given to equip us for all sorts of good works, and I wish more Christians took that message to heart.
Foster provides three points to help us understand the function of the OT for Christians today:
The OT can help Christians understand the implications of the gospel for our lives.
The OT can illuminate Christians' understanding of God's way in the world.
The OT can provide a foundation for Christian moral conduct.
Let me make it simple and clear. I fully agree with points 1 and 2 in this list and have said as much elsewhere. The OT is useful for helping us understand the implications of the gospel for our lives, but it must be read in context and understood as God's Word to Israel. The OT provides us with examples, illustrations, and a rich history of God's relationship with his people. All of this serves to illuminate the good news of the gospel. If we want an example of faith, look at Moses or Joshua. Or look at …

Source: Christianity Today Most Read