Herman Bavinck's advice to 19th century pastors still holds true today.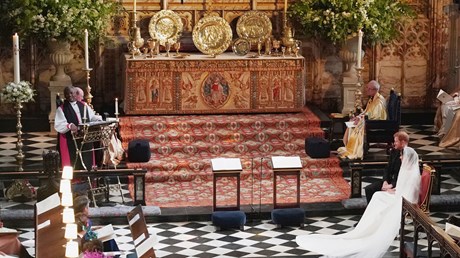 In post-Christian Britain—a culture where few people listen to any kind of public speaking, sacred or secular—Rev. Michael Curry's royal wedding sermon succeeded in capturing the public imagination in a way that few had expected. For many Brits, the royal wedding's most unexpected outcome was that a sermon, of all things, could spark a national conversation on race. "Who would have thought," the response went, "that preaching could actually be engaging?"
At present, it seems as though preaching—in its quality and significance—is often held in low esteem, both within and outside of the church. The common reaction in the British media to Rev. Curry's preaching is a good example of this. Reflecting on his sermon, one opinion writer in The Guardian noted quite frankly, "I had not expected to be moved."
Within the Christian community it might be said that the internet, which offers us instant access to a small pool of exceptionally gifted preachers, has produced a general culture of dissatisfaction with preaching. Although few of our local preachers can preach at that superstar level, many of us nonetheless hold them to that unattainable standard. In 2018, it is common for Christians to be enthusiastic about one or two preachers, who are almost never their own pastors, rather than about preaching in general.
T. David Gordon's Why Johnny Can't Preach has put forward that current day preaching is not particularly good, and that most churchgoers do not expect it to be. In his argument, the typical 21st-century sermon is a rambling, inarticulate, and unsuccessful attempt to say something that is somehow connected to the Bible. This is the case, …

Source: Christianity Today Most Read