In an age when most are rushing to have their say, Christians can love by giving others a hearing.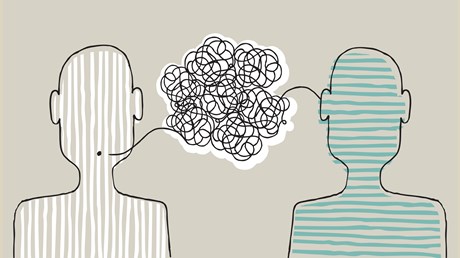 I remember having a discussion around faith matters years ago with an intelligent person. I met him at an event I was attending with a few friends. On one particular evening, we all decided to have dinner together. Just from the incidental conversations we had before this meal, I knew that he and I did not see eye to eye on many issues.
After the meal finished, the three others got up to use the restroom while he and I sat talking across the table. We entered into a contentious theological issue, and it soon felt as though someone had turned up the temperature in the room. His face became red, and I am sure mine was too.
Eventually he looked at me and said, "Oh I understand now. You are a foundationalist!" If I weren't so caught up in the emotion of the conversation at the time, I would have asked him what a foundationalist is.
He quickly moved on to his next accusation, clothed in the form of a question: "Tell me, where did you study?" When I mentioned the two universities at which I had done post-graduate education, he dropped his case against me. In hindsight, I am convinced that he was looking to categorize me, but he couldn't do it because the universities I mentioned simply would not fit the anticipated boxes to be ticked.
As I think back to that intense conversation, I wonder how I could have navigated that situation better and how the Christian faith might inform my frame of mind.
Many of us have been in conversations like this in which we stop listening to the person with whom we are speaking. Lyell Asher, English professor at Lewis and Clark College, proposes a meaningful antidote to this challenge in his American Scholar article. He makes the point that instead of listening for what …

Source: Christianity Today Most Read