The Bible refers to fellow Christians as "brothers and sisters," but how often do we treat them as family?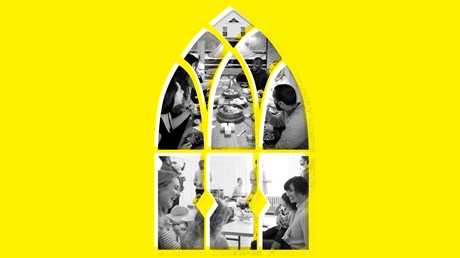 The little boy was playing in the street, kicking the dust, jumping off walls. My wife happened to walk past him with our five children, which caught the lad's attention. He watched from a distance for a while and then plucked up the courage to jog over and ask: "Are you going to a party?" My wife quickly answered: "Yes, we are! We call it church. If you go and check with your mum, you can come with us."
That little boy ran home and was back in a couple of minutes with a huge smile on his face. That Sunday he stayed for a cup of hot chocolate and left before the service began. But he was back the next week and the week after that. Pretty soon he had brought his mother, his brother, and a couple of his cousins. Eight years later, they are an integral part of our church.
One of the most moving moments of those years was when the boy's mother was baptized. Standing waist-high in water, she explained a little of her traumatic childhood, her years living rough, and something of the struggles of trying to hold her own family together. Her face shone and her voice clearly articulated her love for the God who had found her and welcomed her home.
The idea that had caught her son's imagination was that church was like a party that he and his family were invited to. Until then, they had sadly mostly experienced what it was like to be excluded, but the discovery that church wasn't so much an event you turn up to as a family you belong to was life-changing for them. In fact, it was life-changing for the whole church.
More Than an Event
I have met many pastors and church members who can tell similar stories. As I visit many churches that are embracing people in desperate need of family, my eyes …

Source: Christianity Today Most Read