Truly biblical prophecy strengthens the church—without adding anything to the Bible.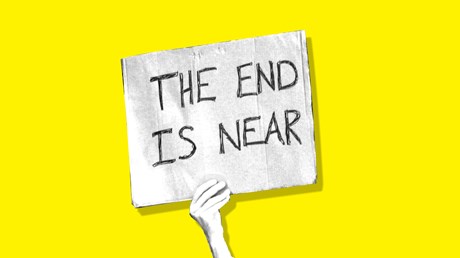 On the day the church went public, it was laughed at. A noisy rabble was spilling out into the streets of Jerusalem, declaring the works of God in all kinds of languages, and while some responded with genuine amazement, others simply ridiculed it: "They have had too much wine" (Acts 2:13). Peter, famously, answered their snark in two ways. He pointed out the time of day—"It's only nine in the morning!"—and he quoted Joel's prophecy that "your sons and daughters will prophesy" (2:15–17). Prophecy, both old and new, was used to defend the church against the charge of being ridiculous.
These days, in the West at least, the boot is usually on the other foot. For many Christians, prophecy makes the church look more ridiculous, not less. The biblical prophets were a curious bunch of confrontational outsiders, fiery eccentrics, and hairy lefties, and their oracles of judgment and eschatology are much harder to understand than the logical, linear letters we prefer reading. But at least they are in the Bible. Not so with modern "prophets," who are either political activists in disguise, perpetual protesters overdosed on Amos, or maverick charismatics who make outlandish claims and even more outlandish salaries. Prophecy, it seems, has fallen on hard times.
What accounts for the difference between Peter's response ("these people aren't crazy, they're prophesying") and ours ("these people are prophesying, so they are crazy")? Are we using the word in different ways? Elsewhere, we find that Paul saw no conflict between wanting believers not to "go beyond what is written" and seeing them "eager to prophesy" …

Source: Christianity Today Most Read