The theology of work conversation is thriving. Why are most workers missing from it?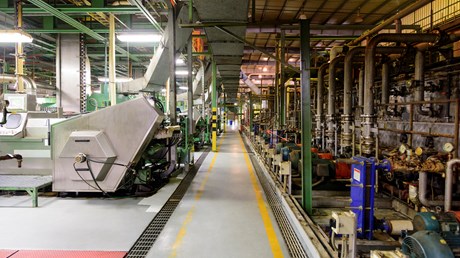 Our group was white, college-educated, and passionate about helping people find meaning in their careers. We looked at Josué "Mambo" De León, pastor of a bilingual working-class congregation called Westside Church Internacional, eager to hear his thoughts on a recent "faith and work" conference.
"For us, work isn't about thriving," Mambo said. "It's about surviving."
Between bites of salad, it slowly became clear who the man in a red baseball cap, World Cup T-shirt, and jeans really was: an emissary from another world.
"You start with the premise that you have a job and that you feel a lack of purpose," he said. "But that doesn't resonate with us. How are you supposed to find purpose and flourish when you don't even have opportunities?"
On my way home from the office of the nonprofit I run, Denver Institute for Faith & Work, I stewed over Mambo's comments. They reminded me of a similar conversation I'd had with Nicole Baker Fulgham, president of an educational reform group called The Expectations Project. Baker Fulgham, an African American working with low-income kids, asked me bluntly: "So when do we start talking about faith, work, and life for fast-food employees?"
In the past decade, the faith and work movement has exploded. Hundreds of new conferences, books, and organizations have sprung up from San Diego to Boston. But there's a growing anxiety among Christian leaders that our national vocation conversation has a class problem.
A hundred years ago, partnerships between clergy and labor unions flourished. Yet as the forces of industrialization transformed the trades in the late 19th …

Source: Christianity Today Most Read