Bible scholars have been waiting for the Gospel fragment's publication for years.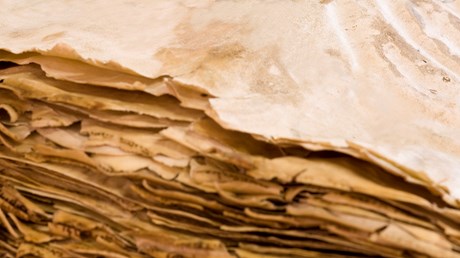 The Egypt Exploration Society has recently published a Greek papyrus that is likely the earliest fragment of the Gospel of Mark, dating it from between A.D. 150–250. One might expect happiness at such a publication, but this important fragment actually disappointed many observers. The reason stems from the unusual way that this manuscript became famous before it became available.
Second (or Third) Things First
In late 2011, manuscript scholar Scott Carroll—then working for what would become the Museum of the Bible in Washington D.C.—tweeted the tantalizing announcement that the earliest-known manuscript of the New Testament was no longer the second-century John Rylands papyrus (P52). In early 2012, Daniel B. Wallace, senior research professor of New Testament at Dallas Theological Seminary, seemed to confirm Carroll's statement. In a debate with Bart D. Ehrman, Wallace reported that a fragment of Mark's gospel, dated to the first century, had been discovered.
As unlikely as a first-century Gospel manuscript is, the fragment was allegedly dated by a world-class specialist. This preeminent authority was not an evangelical Christian, either. He had no apologetic motive for assigning the early date. The manuscript, Wallace claimed, was to be published later that year in a book from Brill, an academic publisher that has since begun publishing items in the Museum of the Bible collection. When pressed for more information, Wallace refrained from saying anything new. He later signed a non-disclosure agreement and was bound to silence until the Mark fragment was published.
As a general rule, earlier manuscripts get us closer to the original text than later manuscripts because there are assumed to be fewer …

Source: Christianity Today Most Read