A new biography helps us come to terms with the unsavory side of the great revivalist's mission to America.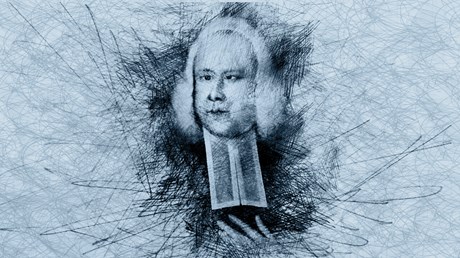 On the campus of the University of Pennsylvania, there sits a statue of one of the school's co-founders: George Whitefield, the 18th-century British evangelist and hero of the Great Awakening. Underneath it, one finds a quote from Benjamin Franklin, the school's other co-founder (and Whitefield's longtime friend): "I knew him intimately upwards of thirty years. His integrity, disinterestedness and indefatigable zeal in prosecuting every good work I have never seen equaled and shall never see equaled."
Peter Choi's biography, George Whitefield: Evangelist for God and Empire, explores various ways that Whitefield's zeal for good works not only put him on a pedestal but also entangled him in a war against Catholicism and the promotion of race-based slavery. By exposing less-than-uplifting facts about Whitefield, the book illuminates unhealthy aspects of 18th-century evangelicalism's intimate relationship with the British Empire.
Choi, who is a pastor of spiritual theology at City Church, San Francisco, and director of academic programs at the Newbigin House of Studies, is not out to undermine Whitefield's reputation for piety or drag his work as a revivalist down into mere politics. Instead, Choi offers a revealing case study of evangelicalism's "entanglement" with its host culture. The book is a good example of the maturity of evangelicalism's scholarship about itself. Although some prefer to emphasize the heavenly side of evangelicalism's history, the truth is, as Jesus taught in the parable of the wheat and the tares, the heavenly and earthly grow together until the final harvest.
Encounters and Entanglements
Anglo-American evangelicalism was …

Source: Christianity Today Most Read