Jesus' important addition to David's cry.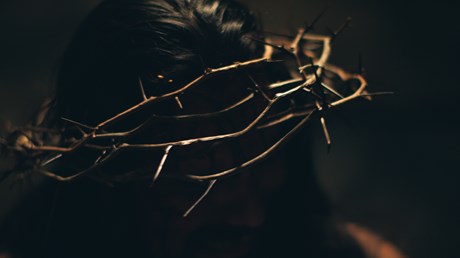 Jesus called out with a loud voice, "Father, into your hands I commit my spirit." When he had said this, he breathed his last. (Luke 23:46)
Jesus' spiritual life was bathed in the language of the Psalms of David. He was a descendant of David and was hailed on Palm Sunday as the Son of David (Matt. 21:9). The Psalms reflect the rough emotional terrain of Jesus' famous forebear's turbulent life.
Like a leitmotif in a Wagnerian opera, the theme of trust in the face of doom returns, repeats, reasserts itself in the Psalms of David: "They conspire against me and plot to take my life. But I trust in you, O LORD; I say, 'You are my God'" (Ps. 31:13b-14).
In his most trying moments, in his dying moment, Jesus reached into the depths of his experience for the words of his archetypal forebear David. He brought forth Psalm 31:5: "Into your hands I commit my spirit." His dying moment was a moment of trust.
It was also a moment of intimacy. The two belong together: trust nurtured by intimacy; intimacy nurtured by trust. The intimate word Jesus added to the words of David was Father. "Father, into your hands I commit my spirit."
David cried out to his God: "O Lord," he would say, "You are My God." In David's time, such language was radical. The Psalms of David personalize the spiritual life in a way that earlier biblical literature did not. But Jesus took it even further. He consistently spoke of and to his Father. And to his disciples he said, "When you pray, say, 'Our Father … '" This language of intimate converse with his Father he shared with his followers.
Just before his final expression of trust, Luke tells us, the heavy curtain …

Source: Christianity Today Most Read