We're not awaiting a helpless baby, but a righteous and powerful judge.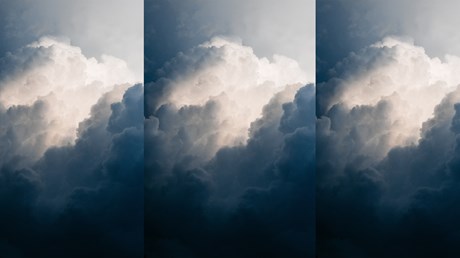 It would be hard to say which is more alien to our contemporary ideas of getting ready for Christmas, the season of Advent or the figure of John the Baptist—the man who greeted the Pharisees and Sadducees by calling them a "brood of vipers" (Matt. 3:7, ESV throughout). How would you like to get that on a Christmas card?
This unlovable figure is very much out of sync with our times, yet he is one of the foremost figures of Advent, at least in the preaching calendar followed in my own Episcopal Church tradition. Like John the Baptist, Advent is out of phase with its time, with our time. It encroaches upon us in an uncomfortable way, making us feel somewhat uneasy with its stubborn resistance to Christmas cheer. To be sure, we have done a pretty good job of domesticating Advent, and I am by no means above this sort of thing myself. Every year, I used to buy Advent calendars for my children with cute little doors that open and show cute little pictures. I have yet to find an Advent calendar that has a picture of John the Baptist. We really don't know exactly what to do with him; he doesn't fit into anything.
But here he is by the river, dressed in the fashion of the wilderness and assaulting the crowds that come out to hear him: "You brood of vipers! Who warned you to flee from the wrath to come?. . . Even now the axe is laid to the root of the trees. Every tree therefore that does not bear good fruit is cut down and thrown into the fire" (Matt. 3:7, 10).
Jesus the Judge
In all four gospels, John the Baptist sets the tone for the proclamation of Jesus Christ. His language is apocalyptic; it signifies the arrival of God. Even if we thought we could fit the baby Jesus into our scheme of things …

Source: Christianity Today Most Read