How God's grace turned my strict views upside down.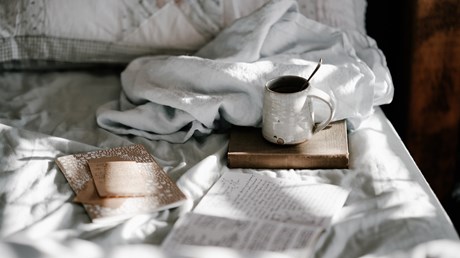 I grew up in a Sabbatarian religion where we practiced Sabbath observance as a matter of law. My religious community was conscious of the minute that the sun set on a Friday evening. We made sure that moment didn't catch us still at work or at the grocery store. It was expected that we would make every effort to ensure we were adequately prepared to rest from physical labors. Our homes and cars were cleaned, errands were run, and food was prepared. Some ironed their dress clothes for church the next day. As a child, I remember getting Vaseline and a paper towel and shining my black patent leather church shoes. When the sun set, we "welcomed in the Sabbath" with worship—songs, Scripture, and prayer—marking the beginning of a sacred 24 hours.
We were constantly reminded of John 14:15: "If you love Me, keep My commandments."(NKJV) We interpreted this to mean, "If you love God, keep the Ten Commandments." Keeping the Sabbath was the fourth commandment; therefore, if you weren't giving it your best shot, then you were showing God, yourself, and your community how little you loved him. This mindset was not rest. In fact, Sabbath was taxing on the conscience.
My upbringing, in short, taught me how to work for my salvation. I knew what it felt like, in my soul, to wonder if I would measure up and make it to heaven. Was I trying hard enough? Could I try harder? Was I confessing sin so it would be forgiven? Was I sincerely striving to please God? I believed my eternal life depended on the answers to these questions.
Wrestling with Rest
I was convinced that the particular way I kept Sabbath was required to earn God's favor. But in my late 20s, God began to show me that his …

Source: Christianity Today Most Read