Mercy is what holiness looks like in the lives of God's children.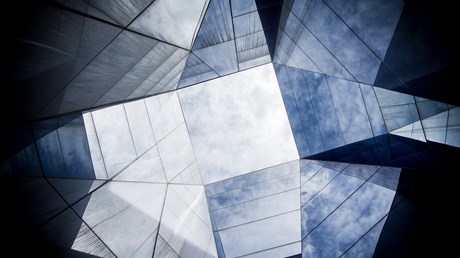 I hate to admit it, but vindictiveness comes easily to me. Recently, I was online for less than two minutes before I found myself relishing an opponent getting publicly mocked. He had said something particularly and typically foolish, so he surely deserved it. Right when I was going to pile on, Jesus' words from the Sermon on the Plain came to mind: "Be merciful, just as your Father is merciful" (Luke 6:36).
It's often passed over, but it's an arresting thought. In form, it appears as a gloss of one of the most important commands in the Old Testament: "Be holy because I, the Lord your God, am holy" (Lev. 19:2). The Lord, the Holy One, had saved Israel and set them apart from the nations to be his holy people (Ex. 19:4–6). They had been sanctified to reflect God's holiness to the nations in their holy worship, conduct, and character.
Jesus teaches his disciples that living as "children of the Most High" (Luke 6:35) means loving our enemies, doing good to those who hate us, lending without expectation of return, and blessing those who curse us; this will set us apart. Put another way, mercy is what holiness looks like in the lives of God's children.
Many of us don't associate God's holiness with his mercy. Holiness as purity, judgment, and wrath? Sure. God's holiness is the distinctive glory, power, and majesty of his incorruptible life. But witness God's self-testimony to Israel in Hosea (11:9):
I will not carry out my fierce anger,
nor will I devastate Ephraim again.
For I am God, and not a man—
the Holy One among you.
I will not come against their cities.
The Lord reveals himself as the Holy One precisely in his compassion …

Source: Christianity Today Most Read