Four leaders share their vision for what demonstrating pro-life convictions really looks like.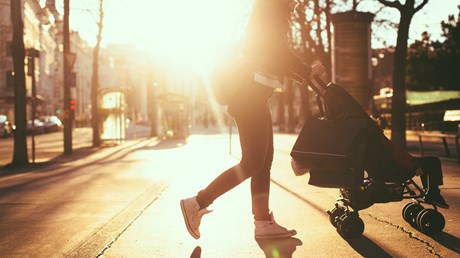 The recent debates over anti-abortion legislation advancing in states like Alabama, Missouri, and Georgia—some of the strictest bans in the country, seen as precursors to efforts to overturn Roe v. Wade—put the pro-life movement on the spot.
Critics have pushed back against what they perceived as a pro-life position to uphold life by barring abortion but offering little other support for struggling women and families. That's a common counterpoint from pro-choice advocates, and it's a stance convicted pro-life Christians aren't satisfied with either. There is far more to a biblical and moral defense of life and dignity than a political position on abortion.
CT asked four pro-life leaders to share how they believe Christians can build trust in the movement in the face of current critique, cynicism, and challenges. Their responses appear below.
Kelly Rosati, consultant, foster care advocate, former Focus on the Family vice president:
We must walk our talk and care about all life, born and unborn. If we are as serious as we say we are about saving the lives of unborn children, we must come to terms with the reasons for women's abortion decisions. At the top of the list are two glaring ones Christians could help change: an inability to care for dependents and an inability to afford a baby.
Well-meaning Christians often point out the great work of pregnancy resource centers and churches with outreaches to abortion-risk women. That work is fantastic, but those involved will be the first to tell you it isn't even close to enough to support the needs of all the women in the US facing an abortion decision. They need what all moms need: sufficient food and clothing for their children, access to …

Source: Christianity Today Most Read