The World Evangelical Alliance explains why it's engaging more with Rome.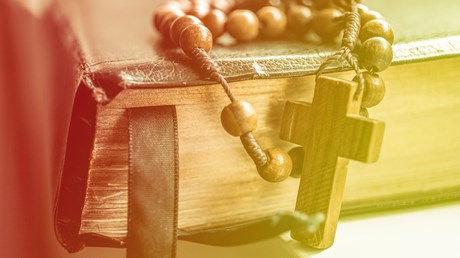 During last year's 500th anniversary of the Reformation, many asked: Is it finally over? The loudest "no" came from some of the Protestants closest to Rome.
In December, national evangelical alliances in Italy, Spain, and Malta charged the World Evangelical Alliance (WEA) with "moving away from its historic position" of holding the line against Catholic and liberal Protestant theology. They worried about a purported statement of "greater oneness" between the WEA, the Vatican, and the World Council of Churches (WCC).
"These are serious charges, but they bear no resemblance to what [we are] actually doing," replied the WEA, which represents 600 million evangelicals across 129 national alliances and 150 member organizations. It explained that the dissident groups "conflated two reports from two different meetings."
But it recognized their concerns. "Beneath this specific misunderstanding lies a deep-seated, ongoing concern about the WEA's intra-faith relations," the WEA stated. The southern European alliances "fear that too close a rapprochement and collaboration with the Catholic Church could undermine our ability to articulate the historic evangelical faith in an uncompromised way."
That's not an unusual fear for people who watch their leaders engage in such talks, said Brett Salkeld, ecumenical officer for a Catholic archdiocese in Canada and a participant various Catholic–evangelical dialogues. "We imagine the people having discussions are papering over our differences and selling the farm."
This gets tricky when ecumenism is done at a global level. Evangelicals in Spain, Italy, and Malta have faced years of …

Source: Christianity Today Most Read