The case for communing with God in a daring and agonizing way.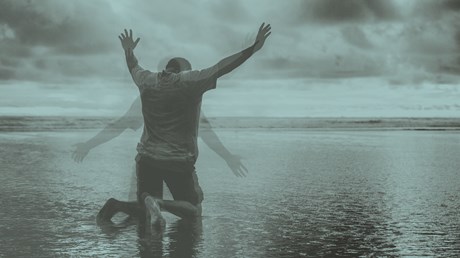 From 1949 to 1952, the unthinkable unfolded on Scottish islands known as the Hebrides: revival! Seemingly out of nowhere, a spiritual awakening swept across the islands of Lewis and Harris, replacing post–World War II despair and depression with earnest, zealous faith. Some historians believe this was the last genuine awakening in the western world.
When I came across a book detailing the Hebridian Revival, I wanted to know how a community was transformed from spiritual freefall to stunning renewal. So I booked a flight to Scotland, hoping to meet anyone who might remember what happened in those days. To my amazement, I met 11 eyewitnesses—in their 80s now—who agreed to interviews in the sanctuary of the very church where the awakening began.
Bundled against the wintry barrenness outside, my new friends warmed with memories as tears flowed freely. While they admitted strong preaching and other measures had played a role in the revival, to a person they described something more essential when God moved: a kind of spiritual posture among those at the core of the awakening.
They told of the attitude of brokenness and desperation that stirred Christians in that day, a spirit of necessity and audacity, a manner of prayer that could be daring and agonizing. They called it "travailing prayer," from how Paul described his prayers for the Galatians "of whom I travail in birth again until Christ be formed in you" (4:19 KJV).
Ever since I looked into the eyes of people who experienced the revival that we so desperately long to see again, I have come to believe that the link from here to there is in the hearts of men and women willing to receive this gift of travail.

Source: Christianity Today Most Read