The complexity of the situation even presents a challenge to Jewish Christian unity.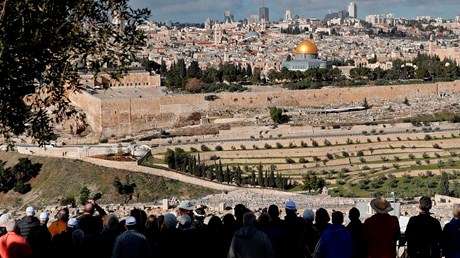 Among Christians in America, Israel can be viewed as a fulfillment of prophecy, a democratic ally in a region of chaos, or an occupier oppressing stateless Palestinians. How to choose?
Given that 2 out of 3 US evangelicals have a positive perception of Israel, according to LifeWay Research, perhaps a better question is: How should evangelicals identify with the issues Israel faces?
Fortunately, there is a useful interpreter. "If the Christian community wants to understand Israel from a believing perspective," said Jamie Cowen, an Israeli lawyer and a believer in Jesus, "going through Messianic Jews is best."
However, the complexity of Israel divides even Messianic Jews in attitude toward Palestine, as illustrated by debate this year over an interview provocatively summarized as supporting ethnic cleansing.
"The only rights the Palestinians have are squatter's rights," Paul Liberman, executive director of the Alliance for Israel Advocacy (AIA), toldThe Intercept. He described how the lobbying arm of the Messianic Jewish Alliance of America (MJAA) was pushing for a shift of US funding from UN–administered Palestinian aid ($364 million in 2017) to an Israeli-led effort offering money to relocate from the West Bank. The goal: eventual annexation of the territory in a one-state solution with fewer Palestinian citizens, maintaining Israel as a Jewish state.
First adopted by the MJAA in 2015, the idea reverberated within Messianic Jewish circles once TheIntercept highlighted efforts to harness evangelical influence in Congress and the White House.
"It is not a removal. It is an opportunity for a much better life," said Joel Chernoff, CEO of the MJAA. "But the demographic …

Source: Christianity Today Most Read