Poet Christian Wiman helps us tune our ears to silence, so God's voice won't be lost in the noise.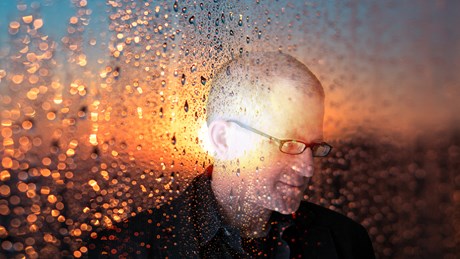 If I could, I would give this review a flashing, neon title. I would aim on it a bright and roving spotlight. I would print it up like a recruitment poster, pointing finger and all, because I WANT YOU, yes you, to read this book.
You're not that interested in art? Poetry isn't really your thing? Your stack of books to read is already too high? Make those apologies, and I will only press my point harder. It is precisely because there are too many voices calling for our attention—too many books on our bedside tables, too many apps fired up on our screens—that we, as people of faith, should tune our ears to silence. Poets, in particular, help us do exactly that. Only when the "pandemonium of blab—ceases," Christian Wiman writes, can we "hear—and what some of us hear … is a still, small voice."
Poetry depends on silence. It depends on the word not written, the pause of line break or comma, the white space on the page. If you are intrigued by the silence that poems can open up in and around words when those words are placed with artful precision and concision, you could dive right in to the quiet rhythms of T. S. Eliot's quartets, Seamus Heaney's metaphors, or Mary Oliver's epiphanies. I suggest beginning with He Held Radical Light, the latest offering from Wiman, a poet, editor, and, most recently, divinity school professor.
Pressing into the Silence
He Held Radical Light is a book-length essay woven of spiritual memoir, literary criticism, and lyric poetry. It demonstrates with intelligence, honesty, and humor how vital poetry can be for any exploration of faith, an argument the subtitle ("The Art of Faith, the Faith of Art") makes …

Source: Christianity Today Most Read