Evangelical faith is no longer characterized by its initial passion.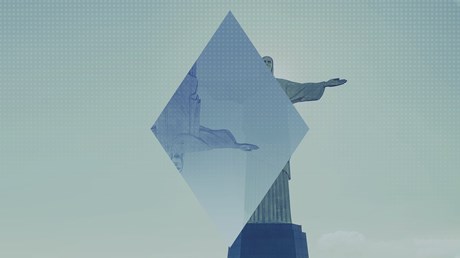 The longing to know and love God, to bask in his presence, is core to evangelical life and faith as I understand it. The famous Bebbington quadrilateral describes evangelicals as those who emphasize the authority of Scripture, Christ's death on the cross, the need for conversion, and a life of service, in both word and deed. That is good as far as it goes, but it does not go deep enough, in my view. There is something that energizes our action, that initiates our first and sustains our ongoing conversion, that draws us repeatedly to the Cross, that compels us to read and obey Scripture. That something deeper is the yearning to know God. (My previous essay, "Monomaniacs for God," outlines what that looks like in Scripture and church history.)
One can still find this passion in our movement today, to be sure. But it is no longer something that characterizes us. It is not what we're known for.
One reason I believe desire for God, as such, is core to what it means to be evangelical is what happened at our birth, when the desire for God did indeed characterize the movement. The following historical survey is woefully inadequate to prove this and the subsequent decline of our desire. But I nonetheless believe that, in broad strokes, it is a fair summary of where we've been and where we are today.
'The town seemed to be full of the presence of God'
In the beginning, the American evangelical movement sprung up when, in the 1730s and '40s, George Whitefield and John Wesley began preaching about the need to be born again. Their preaching revived a dying portion of Jesus' church, which reanimated a people so that they might enjoy a vital, living, and loving relationship with our Savior. …

Source: Christianity Today Most Read