Though extremists separated me from my husband years ago, I know who holds us together.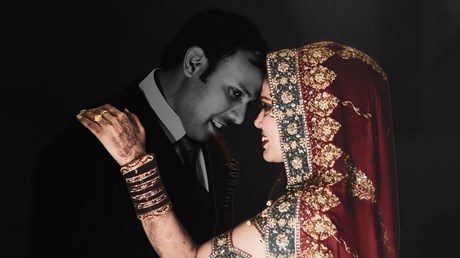 Two years ago this Valentine's Day, I arrived in the United States after fleeing persecution in Pakistan. When I describe my journey, I often tell people it was like a journey from hell to heaven. I really do love it here.
But the holiday where Americans around me celebrate romantic love is bittersweet. Although I have been married to my husband for seven years, we have only been in the same country for one Valentine's Day. He has not yet made his journey "from hell to heaven."
Shortly after we married in Pakistan—a marriage arranged by my parents, who were thrilled that he was Christian, well educated, and taller than I am—my husband started a website to tell the stories of persecuted Pakistani Christians. Soon after the website launched, we were in danger.
We set out to flee, but my husband was captured by extremists. I continued with my plan to escape Pakistan, thinking my husband had been killed. I knelt in church every day praying for his safety, even though the evidence told me it was futile.
Only later, after I had left the country, did I learn that he had been tortured and left for dead. A passerby found him and saved his life, but the opportunity for him to come with me had passed, and he had to wait for another chance. By that time, my application for refuge in the US was already in process, and our separation was in the hands of systems larger than us. We never wanted to be apart, but now we had little choice.
Our marriage has crossed continents and oceans, and even though many people think I'm crazy for staying in it, I have never considered getting out. Distance doesn't matter if the roots are strong. I can bear the pain and uncertainty of physical separation far better …

Source: Christianity Today Most Read