Why Christian activity should start with non-activity.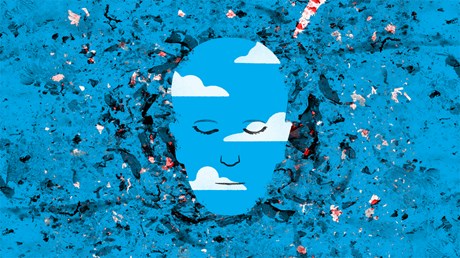 In his 1983 Templeton Prize address, Russian novelist Aleksandr Solzhenitsyn said, "If I were called upon to identify briefly the principal trait of the entire twentieth century, here too, I would be unable to find anything more precise and pithy than to repeat once again: Men have forgotten God." This reality, of course, has bled into the 21st century, and we even see bloodstains in the church.
Christians have not forgotten God as much as set him on a shelf while we attend to more urgent business, like growing churches or preaching hope or fighting injustice. These are all righteous in their own way, of course—except when knowing and loving God becomes an afterthought or a means to an end.
This is not a new temptation. Paul talked about it in relation to the love of neighbor. But it applies even more to our love of God: We might speak in miraculous tongues or with prophetic truth to power, we might have the faith to move the culture, we might sacrificially serve the poorest of the poor—but if we don't love God, it is nothing (1 Cor. 13:1–4). Why did Paul bring this up if the Christians of his day weren't so tempted?
Fall is the activity season. As the school year gets underway, families put all sorts of plans and routines in play. Churches gear up their manifold programs. And this being an election year, activists set campaigns into motion. It's our time of year.
It's long been recognized that a distinctive feature of American Christianity, and evangelical Christianity in particular, is our activism. Certainly, there is the activism of deeds—opening food pantries, starting Bible studies, joining political interest groups. But words are deeds as well, and as such, we …

Source: Christianity Today Most Read