How, the late pastor asked, can you shepherd a flock you don't know?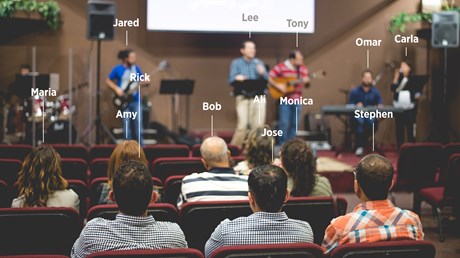 Eugene Peterson—who died in October at age 85—is best known, perhaps, as the author of The Message, his vernacular paraphrase of the Bible. But for many pastors and church leaders, Peterson was also a mentor who taught them to be shepherds rather than CEOs—in large part by modeling that approach himself. Drew Dyck, acquisitions editor at Moody Publishers, spoke with Peterson in 2017 as one of his final books (As Kingfishers Catch Fire) was published. They spoke about recent developments across the ministry landscape, the seriousness of the pastoral calling, and how The Message sprouted from his desire to truly know and listen to the people in his ministry. Pieces of that interview appear here for the first time.
In the preface of As Kingfishers Catch Fire, you write that the Christian life is "the lifelong practice of tending to the details of congruence." What does that look like in a pastor's life?
As pastors we're interested in getting people to live a life that is congruent with the gospel. One of the things I realized from day one is that I needed to listen to congregants and not just put things into their heads. This is one of the wonderful things about being a pastor. You get the time and the opportunity to make connections with the everyday lives of people in your congregation. You can't just treat Christianity as a pile of ideas from which to add and subtract.
You grew up in farming country, and your father was a butcher. Did that environment shape you as a pastor?
By all means. People who work with the soil and with animals learn to respect what they're doing and the subjects of their work. My dad had one man working for him who he would send to the farms or ranches. …

Source: Christianity Today Most Read