The former megachurch pastor asks today's churches to measure their practices against the New Testament standard.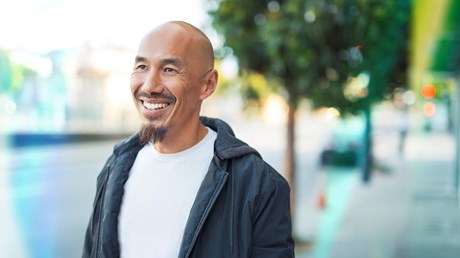 Eight years ago, Francis Chan resigned as senior pastor of Cornerstone Community Church in Simi Valley, California—the church he helped grow from 30 people gathered in a living room to a multimillion-dollar ministry. He wasn't burned out. There was no disqualifying moral failure. He'd simply grown convicted over his challenges in steering a large ministry in accordance with biblical values.
Chan sold his house and spent a year traveling through Southeast Asia, visiting churches and interacting with church leaders. Returning to California, he began planting churches in his home and the homes of others in his San Francisco neighborhood. His latest book, Letters to the Church, is a pastoral call for American churches to consider whether their values and practices are consistent with Scripture. Writer and fellow Bay-area resident Rachael Starke spoke with Chan about the blessings that come from recommitting to church life as God designed it.
Your book exhorts churches to recommit to Acts 2 practices like extended prayer, radical love and service, and intimate fellowship within the home. But many of these run counter to the digitized lives we live today, especially in places like San Francisco. How have revolutions in technology influenced American church practices and habits?
Technology is really about speed: doing everything faster and with less effort. We're tempted to want the church to be the same way—let me accomplish what I want in as little time as possible. But the blessing is going to come from the work itself, from the hard work you do to love and serve one another. What could be greater than that?

Source: Christianity Today Most Read