Tutsi widows and orphans felt betrayed by the church during the genocide. Survivor Denise Uwimana made it her mission to help them heal.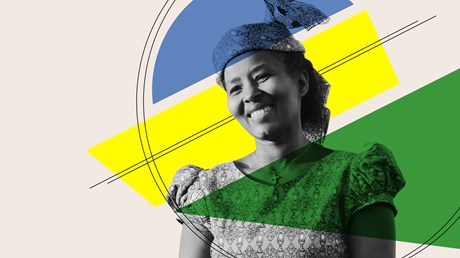 It has been 25 years since the Rwandan genocide, when Hutu extremists murdered at least 800,000 Tutsis over the course of 100 days. Women, men, infants, and children were assaulted with grenades and machine guns, cut down with machetes, beheaded, or burned alive. Denise Uwimana, who lost her husband to the genocide (and gave birth to a third son as the slaughter reached her home), has made it her life's mission to provide material and spiritual assistance to fellow survivors and promote reconciliation between Hutus and Tutsis—in part through the organization she founded, Iriba Shalom International. Bethany Hoang, an author and advisor with International Justice Mission, spoke with Uwimana about her memoir, From Red Earth: A Rwandan Story of Healing and Forgiveness.
How did you hold on to hope during those 100 days, as you feared for your life and your children's lives?
Being a believer did not spare me from tribulation, but my faith in Jesus remained firm. He showed me that he is with us in every situation, up to the final minute of life. I saw this in Oscar, a Tutsi and friend of my family, who prayed for me before the Hutu paramilitary killed him.
During the worst of the genocide, I thought God loved only the Hutu, because Tutsis were killed like flies, and no one raised their voice in our defense. I was disappointed at how church leaders were involved directly or indirectly in the killing.
My prayer life became a quarrel with God. I reminded God of the promise he makes in Psalm 118, "It is better to take refuge in the Lord than to trust in humans" (v. 8). I told him, "I don't have anyone to help me. I will see if your word is true and how I will survive among the killers." God …

Source: Christianity Today Most Read