Patti Callahan uses historical fiction to trace the transformative journey of C. S. Lewis's wife.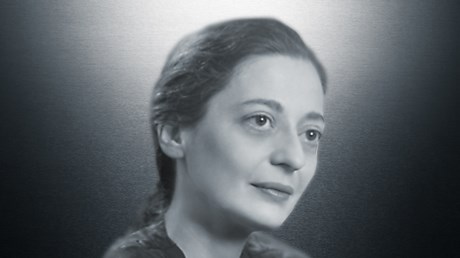 Patti Callahan is the author of over a dozen critically acclaimed novels. Her new book, Becoming Mrs. Lewis: The Improbable Love Story of Joy Davidman and C. S. Lewis, lifts Davidman from behind the shadow of her famous husband, shining a spotlight on her spirited personality, her accomplishments as a writer, and her profound wrestling with the mysteries of God and life. Novelist Rachel McMillan spoke with Callahan about her take on this remarkable romance.
It was easy to tell that Joy Davidman is a major passion project of yours. Why come out with this book now?
Timing is such a mystery. Years ago, I'd hit a dead-end in the work I was doing. Creativity and writing have always been my worship, my simple way of understanding God and the world as best I can, and yet after 12 novels, I was floundering with how to proceed. One night, with a group of my writer pals, someone asked, "What would you write about if you could write about anything?"
"C. S. Lewis's wife, Joy Davidman," I said without any forethought. I hadn't consciously admitted it to myself even once. "But I don't write historical fiction."
My friend's face broke into a broad smile. She said, "If you don't write that, I will."
Well, that was all I needed. I believe Joy tapped me on the shoulder. Her brave personality, her indomitable spirit, and her no-holds-barred attitude joined me in my writing room. I felt, bone deep, that I needed to tell her story in a narrative that would bring her to life beyond the factual biographies (which are interesting and informative) and her public image as the dying wife of C. S. Lewis.
I want the world to know the woman not behind Lewis but next to him—the …

Source: Christianity Today Most Read