Melani McAlister's new history aims to capture what the familiar political story leaves out.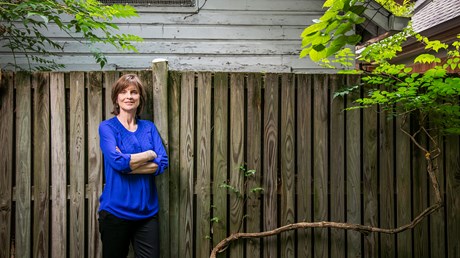 Since the 1980s, when the Religious Right helped elevate California governor Ronald Reagan to the presidency, outside observers have typically understood American evangelicalism through the lens of American politics. Melani McAlister, a professor of American studies at George Washington University, wants to tell a broader story by looking outside American borders. Studying American evangelical missionary and humanitarian activity in Egypt, South Africa, Congo, and South Sudan, she says, reveals a movement that has always seen itself as part of a global communion.
In her book, The Kingdom of God Has No Borders, McAlister applies this international lens to the past half-century of American evangelical history. David R. Swartz, associate professor of history at Asbury University and author of Moral Minority: The Evangelical Left in an Age of Conservatism, spoke with McAlister about her research.
What does applying a global lens tell us about American evangelicalism?
It tells us that evangelicalism is politically complicated and racially diverse. Global engagement sometimes pushes American evangelicals in conservative directions and sometimes in liberal directions, but it definitely makes the political ground they occupy much more complex than we often acknowledge.
How have encounters in the Majority World made American evangelicals more liberal in some ways and more conservative in others?
American evangelicals have often given donations to charity. That's not new. But as they encountered economic insecurity, political instability, health crises, and refugee situations, they began to realize that global poverty couldn't be solved through charity alone. In 2005 American and European evangelicals prayed outside the G8 …

Source: Christianity Today Most Read