How singleness can inspire faithful service and hope for the Resurrection.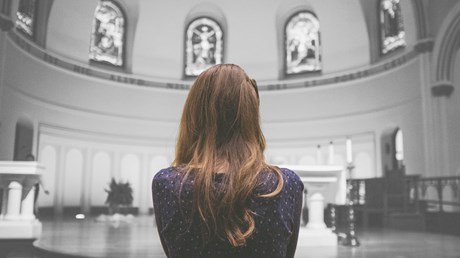 Christina Hitchcock always assumed she would get married one day. But as years went by and it didn't happen, she found herself trying to piece together a vision of life without marriage. Even though she's now married, Hitchcock, who teaches theology at the University of Sioux Falls in South Dakota, wrote The Significance of Singleness: A Theological Vision for the Future of the Church to show how singleness is a valuable way of life that points us to true fulfillment in Christ. CT features editor Gina Dalfonzo spoke with Hitchcock about cultivating a renewed understanding of singleness for the whole church.
Why is the vision provided by singleness so important for the church?
Paul's endorsement of singleness in 1 Corinthians 7 isn't merely about having more missionaries, more martyrs, or more people with more time for the church. Singleness has theological significance because it tells us something important about who God is and what God is doing.
Among the things singleness signifies are the reality of the Resurrection and the priority of the church. Singleness is a sign of God's future breaking into our present, a future characterized by radical, total dependence on God. Within this reality, we're not related to anyone or anything in and of themselves, but all our relationships go through Jesus and outward. That is the vision of the future we see in the Resurrection, and I think that's the reason Jesus promised a future in which people will neither marry nor be given in marriage (Matt. 22:30).

Source: Christianity Today Most Read