Scholar John Goldingay wants readers to rediscover the original feel of the Old Testament in his new translation.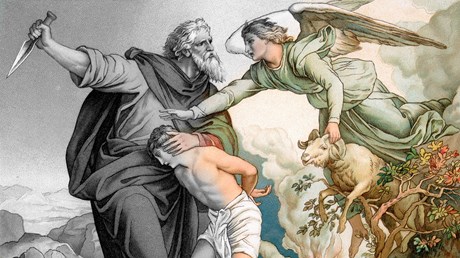 Many people struggle with Bible reading and engagement in general, but this is particularly true with the first part of the Bible. We know that those who do read tend to spend more time in the New Testament. But there is no good way to understand Jesus without understanding what came before him—the stories, songs, and promises that shaped everything he said and did. Old Testament scholar John Goldingay wants readers to rediscover the original feel of these passages in his new translation, The First Testament. Glenn Paauw, senior director of content at the Institute for Bible Reading, spoke with Goldingay about how certain ways of rendering the Bible can usher us back into the Bible's own world.
First, the inevitable question: Why does the world need another Bible translation?
I suppose the reason we make new Bible translations is the same reason we write new commentaries: It's not necessarily that something brand new is being said, but more that you get to learn from someone else's interaction with the text. Every translation is a collection of the compromises that someone is choosing to make. Translations must also change over time, as cultures change. Every so often we need to hear a fresh presentation of what the Bible is saying.
Most popular Bible translations have been done by committee. What is the value of having an individual do a Bible translation instead?
Of course, a committee approach is going to avoid the idiosyncrasies of an individual translation, and it provides some corporate safeguarding from the kind of mistakes an individual person might make. But when I worked on The First Testament, I was able to pursue my particular goals and work them through the entire thing. This was a rare opportunity. …

Source: Christianity Today Most Read