Researcher Mary Lederleitner explores the confusions and frustrations they face.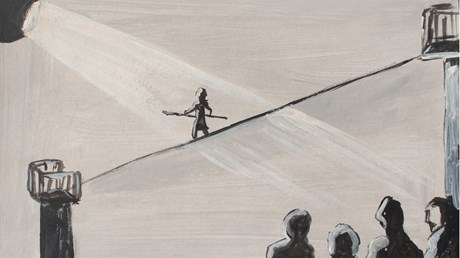 What distinctive gifts do women have for the global church? Is the church helping or hindering women leaders? In Women in God's Mission: Accepting the Invitation to Serve and Lead, missions researcher Mary Lederleitner describes both the particular obstacles women leaders face and the unique blessings they offer the body of Christ. Drawing upon two decades of personal experience and interviews with more than 90 women serving in roughly 30 different countries, Lederleitner outlines an emerging model of leadership that is faithful, connected, and holistic. Amy Peterson, adjunct professor at Taylor University and author of Dangerous Territory: My Misguided Quest to Save the World, spoke with Lederleitner about her research.
In your preface, you mention never having expected to write a book about women in leadership. What changed?
I've met a lot of women who are hurting because of divisive claims about what women can and can't do in mission and ministry. The complementarian-egalitarian framework isn't serving the global body of Christ well. Once you are in one or the other theological camp, the other group often wants little to do with you. Sometimes it seems like the two groups are enemies rather than people who are destined to live and serve God together for all eternity. I believe our Lord wants us to find a better way to dialogue about women in mission and ministry.
I've met women who are the first females to fill their leadership role in mission agencies, and they often feel so alone. Many are struggling to figure out how to lead effectively without the benefit of female role models.
What are you finding that men and women most appreciate from your research?
At a recent conference, a male leader …

Source: Christianity Today Most Read