God's anger against sin is real on Good Friday, but he doesn't "turn his face away" from the Cross.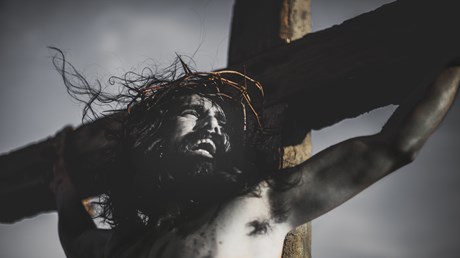 "My God, my God, why have you forsaken me?" These words come from the lips of Jesus as he hangs on the cross (Matt. 27:46; Mark 15:34). They are powerful and haunting, and they are surely very important. But what do they mean—how are we to understand them?
Here is one line of thinking that has recently become very popular in some circles. According to C. J. Mahaney, this cry from the lips of Jesus is the "scream of the damned." He takes this line from R. C. Sproul who exclaims that when Jesus is crucified it is "as if a voice from heaven said, 'Damn you, Jesus.'" This is because Jesus becomes the "virtual incarnation of evil" and even "the very embodiment of all that sin is." Thus God abandons Jesus, turns his back on him, "curses him to the pit of hell" and "damns" him.
For many who hold this view, the Trinity is somehow "broken" as the communion between the Father and the Son is ruptured in the darkness of that Friday afternoon. And this is said to be good news and the heart of the gospel because Jesus absorbs the wrath of God in taking the exact punishment we deserve. God is changed from wrath to mercy and can no longer justly punish those for whom Christ died.
Such preaching is very powerful. But is it right? We should, of course, want to proclaim all that the Bible says about the work of Christ (at least as much as we are able), and we should be committed to affirming all that this teaching implies (what older theologians called "good and necessary" consequences). But we should also be very cautious about going beyond what is explicitly taught or implied— especially where the Christian tradition …

Source: Christianity Today Most Read