Why "life issues" aren't the only issues that pivot on what it means to bear God's image.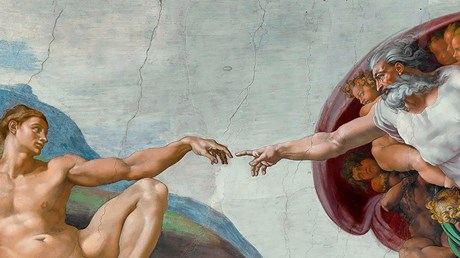 Day after day, the screens of our electronic devices are filled with images and reports that are hard to view. Racial hatred bursting out in shouting matches and even violence. Distraught and exhausted refugees fleeing nations devastated by violence and war. Children as young as 11 or 12 being bought and sold for sex. These images can be dismaying or even paralyzing.
In his book, The Dignity Revolution, Daniel Darling offers an antidote. He presents readers with a vision of how to understand such scenes and take meaningful action in response. He argues that the answer lies in fully embracing the concept of human dignity, and he calls for us to join him in a revolution to protect the dignity of all humans in a comprehensive way:
Imagine, for a moment, if God's people began to lead a new, quiet revolution whose foundation was a simple premise: every human being—no matter who they are, no matter where they are, no matter what they have done or have had done to them—possesses dignity, because every human is made in the image of God. By God's grace, our churches would change, and our communities would change.
Darling's book begins by considering some foundational questions: What does it mean to be human? In particular, what does it mean to be made in God's image? As image bearers, why do we so often act to dehumanize others? What role does our sin nature play in all of this? How, as citizens of God's kingdom, can we imitate our king and promote dignity in our world? The remainder of the book applies the foundational principles to a wide variety of issues, including race relations, abortion, euthanasia, criminal justice, health care, sex and marriage, use of technology, work and vocation, …

Source: Christianity Today Most Read