On questions of race, religious liberty, and political power, the Baptist preacher should be our guiding light.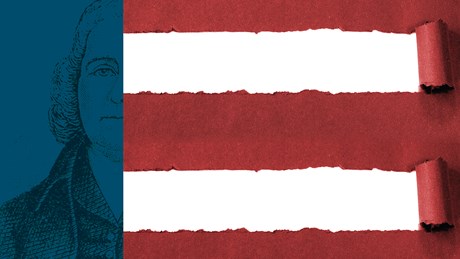 Isaac Backus may be the most interesting and influential American you've never heard of.
At the peak of his career, Backus (1724–1806) rode thousands of miles per year to preach to and encourage Baptist congregations throughout New England. In one five-month span, he rode 1,251 miles and preached 117 sermons. He operated outside Baptist circles, too. He debated some of the founding fathers of the United States and was part of the Massachusetts convention that ratified the Constitution. He wrote a three-volume history of New England and sent it to President George Washington as a "private token of love." Backus is the only person I know of who was both groom and minister in his own wedding.
Backus was also profoundly influential, though he has never shared the renown of his more notable contemporaries. All the traveling and preaching he did in the decades before and after the American Revolution helped organize a Christian fringe group—the Baptists—into a unified movement. A century or so after his death, Baptists became America's largest and most influential Protestant denomination. Furthermore, Backus drafted a bill of rights for America's proposed constitution that bore a striking resemblance to the one that was eventually adopted, especially in its protection of religious liberty. He turned Jonathan Edwards's heady theology of original sin into a practical and political theology of religious toleration. The historian William McLoughlin has claimed that the system of church-state relations that governed America until the last generation or so was precisely what Backus envisioned and worked his entire life to establish.
I like to think of Isaac Backus, the unschooled pastor …

Source: Christianity Today Most Read