1 Corinthians 6:1-9 does not apply to every situation.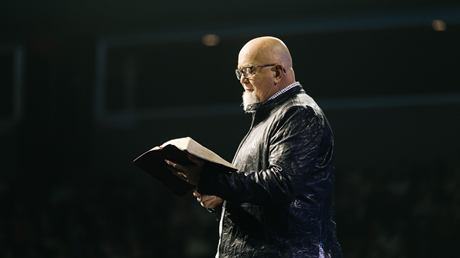 What could possibly possess a Bible church to file a lawsuit against three outspoken critics of their ministry?
Harvest Bible Chapel has not strayed from its 30-year commitment to the unapologetic preaching of God's Word, nor have we forgotten the explicit teaching of 1 Corinthians 6:1-9. We'd like to share our biblical rationale for reluctantly deciding to take our critics to court.
A Deeper Understanding of Scripture
Throughout church history, cultural happenings have forced a more carefully nuanced consideration of biblical application. In the first centuries, major areas of Christology were refined to combat error. In recent decades, the charismatic movement brought a more nuanced study of the scriptural teaching on spiritual gifts and the baptism of the Holy Spirit.
Many of us remember the near unanimous evangelical stance on divorce prior to the 1970s, when most churches held strictly to "no divorce, no remarriage." Then with the rise in divorce rates and a few high visibility Christian leaders getting divorced, all were pushed back into the Scripture for a view that considered all biblical teaching on the subject.
In just a few years, the prevailing view changed to include "exception language" from the teaching of Jesus (Matt. 19:9) and Paul (1 Cor. 7:15). The Scriptures had not changed, but cultural trends had again caused a more careful study of all biblical passages on divorce, versus the more simplistic "the Lord God … hates divorce" (Mal. 2:16).
The perfection of God's holy Word is best seen in the way all relevant passages work together to form a consistent unity. Reductionism is the logical fallacy of "making the main thing the only thing." …

Source: Christianity Today Most Read