A growing group of Jews who believe in Jesus is crossing boundaries to revive their identity and restore unity in the church.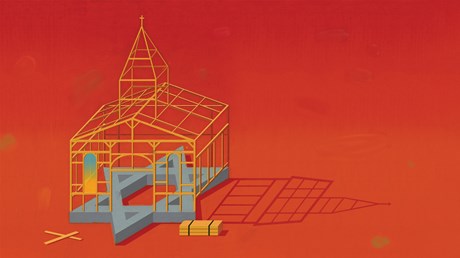 The lights are dim during a Friday night service in a sanctuary that holds 4,000 people at the non-denominational Gateway Church in Dallas, Texas. Many traditional Jewish elements of the Sabbath are present: There's a blessing over the bread and wine, candle lighting, a Torah scroll, and a prayer shawl. About 12 musicians play contemporary Christian music that contains a spattering of Hebrew lyrics.
Pastor Greg Stone, associate pastor of Gateway Jewish Ministries, offers a message based on the words of Ezekiel and Daniel to an audience of 700, of whom 30 percent are Jewish, according to an in-house survey. Gateway's lead pastor, Robert Morris, believes in the principle "first to the Jew" (Rom. 1:16, ESV), therefore the church created this first Friday Jewish service and incorporates Jewish learning in its adult education classes on all six of its campuses. This megachurch of 36,000 also gives the initial one percent of its tithes and offerings to ministries that serve the Jewish people. "It's part of the DNA of Gateway," Stone said.
Gateway is only one of many Christian spaces around the world where Jews can foster their identity. In Toulouse, France, Sister Eliana Kurylo, a Jewish Catholic nun from The Community of the Beatitudes, prays Jewish liturgy on the eve of the Sabbath. In Jerusalem, Father Antoine Levy, a Jewish Dominican priest, studies modern Hebrew during a one-year sabbatical from his post in Finland.
Last August, Stone, Kurylo, and Levy joined a group of 40-plus Jewish believers in Jesus from various countries and traditions; they convened at The King's University in Dallas for the First International/Interconfessional Congress of Jewish Disciples of Jesus.
The conference …

Source: Christianity Today Most Read