But his method of restoring "sacred words" to our common vocabulary runs the risk of redefining them.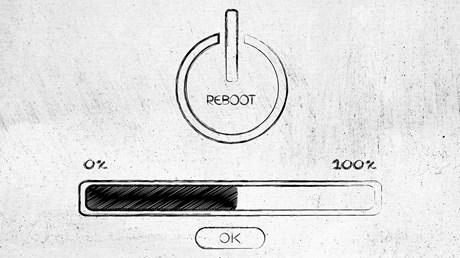 When was the last time you had a spiritual conversation?
If recent research is any indication, it's been a while. Only seven percent of Americans report talking about spiritual matters weekly. One-fifth of respondents had not had a spiritual conversation all year. Surely, self-identified Christians regularly engage in spiritual discussions with friends, coworkers, and family. Right? Sadly, only 13 percent of "practicing" Christians talk about spirituality once a week. As a result, sacred conversations and words such as grace, gospel, God, salvation, faith, sin, and creed are much less common in our day-to-day experience.
Unnerving data like these form the backdrop for a new book from religion writer Jonathan Merritt, Learning to Speak God from Scratch: Why Sacred Words are Vanishing—and How We can Revive Them, a blend of cultural analysis, linguistic inquiry, theology, church history, and autobiography.
Breaking Down and Building Up
The first half of the book builds a comprehensive case for why we need to start over. Utilizing current data, Merritt asserts that for all our proclaimed religiosity, Americans in general—and self-identified Christians in particular—seldom engage in spiritual conversations. He identifies three reasons. First, many Christians are anxious not to give offense. For them, says Merritt, words like "sin and hell have become so negative they lodge in [their] throats." Second, Christians who are in the regular habit of spiritual conversation develop a kind of insider shorthand bred of familiarity. Thus, certain words get "uttered so often we don't know what they mean anymore," and we forget how they sound to those outside of our religious circles. …

Source: Christianity Today Most Read