Why husbands and wives need to suit up for spiritual war.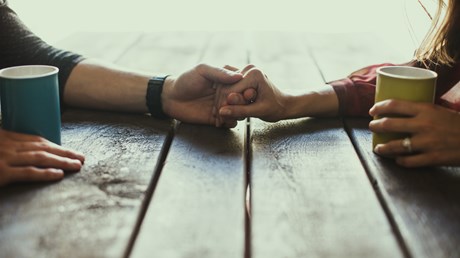 It was pitch black as I rode in the back of a safari vehicle, the headlights trying their best to cast a beam down the rocky path through the African bush. In the driver's seat, a soft-spoken missionary was opening up about difficulties in his marriage: "Sometimes I'd be talking with my wife from another room, and she would burst out in tears. When I came around the corner and asked her face-to-face why she was upset, she said she had heard me say something deeply insulting. The problem was the words she had heard weren't even close to the words I'd said. After it happened several times, we realized something demonic was going on." As I listened, a question dawned on me that I'd never entertained before: Do demons actively work to destroy marriages?
We read in the Gospels that Jesus spent much of his ministry fending off evil spirits, and in the Epistles we find sober warnings about the prowling lion seeking to devour us. Despite this, Tim Muehlhoff identifies with many modern Christians in his latest book, Defending Your Marriage: The Reality of Spiritual Battle, when he admits, "To be honest, spiritual battle is simply not on my radar." In Ephesians 5 and 6, the apostle Paul calls Christians to suit up for spiritual war just after explaining God's beautiful design for marriage. In Defending Your Marriage, Muehlhoff seeks to do the same.
Satan's Jealousy
Muehlhoff begins with a biblical exploration of Satan. Mixing Scriptural data with a bit of plausible speculation, he presents an interesting case that Satan's hatred of mankind is primarily fueled by jealousy. God uniquely bestowed his grace on humanity by fashioning them in his own image and giving them …

Source: Christianity Today Most Read