Aristotle taught that outrage can be a natural response, but Christ reminds us that it should be rare.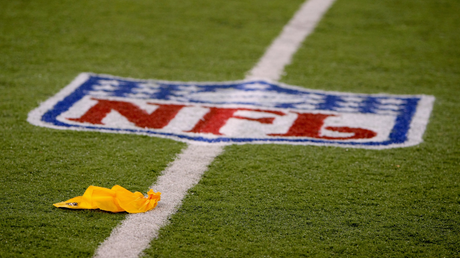 This weekend, Super Bowl LIII pits the New England Patriots, a team with the most successful coach of this generation and one of the best quarterbacks of all time, against the Los Angeles Rams, featuring the hottest young coach in football and a lineup that executes his cutting-edge offense.
The strength of both teams in this year's Super Bowl matchup almost makes it easy to forget how so many of us felt during the NFC and AFC championships.
The Patriots beat the Kansas City Chiefs in overtime, capitalizing on a set of extra-session rules that have always sparked controversy. The Rams won against the New Orleans Saints thanks in no small part to a missed pass interference penalty, stalling out a drive late in the game that could have led to a Saints touchdown or, at the very least, bled the clock in their favor.
That feeling that swelled during the playoffs—and still lingers among some as we await Sunday's Pats-Rams showdown—is one those of us who watch sports know quite well: righteous indignation.
One of the principles emphasized in sports, from peewee leagues to the pros, is playing fair. All the skill and strength on display during a game doesn't mean a thing without a sense of justice around the competition; we want teams to play by the rules and refs to make the right calls.
So when that doesn't happen, especially in the tense final playoff games, we experience what Aristotle described as pain felt at the undeserved fortune of another. Aristotle, known as the father of virtue ethics, also addressed the reverse of righteous indignation, which comes when we feel pain at our own underserved misfortune, or pity. That was supposed to be us.
Righteous indignation keeps the Saints from being …

Source: Christianity Today Most Read