The modern world has crippled our capacity for speaking with one another. How can we restore this dying art?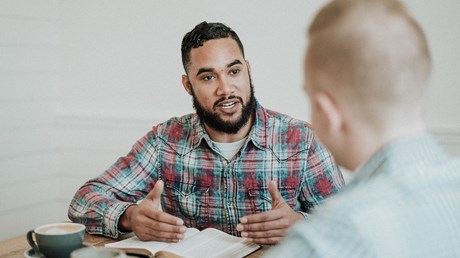 Our bodies are extraordinary creations, reflecting God's intricate handiwork. We consist of diverse parts with different, yet collaborative, functions. For instance, a nose does not look or function like a bicep, and neither of these parts resembles a spleen. How are all of a body's members integrated? You might say that they're engaged in constant conversation.
The emerging sciences of proteomics and genomics explore how the proteins and genes in our bodies interact conversationally to give form and health to our body. Our nervous system, it turns out, is a conversational medium, an internet of sorts, that transmits messages not only from our brain to our various members, but also from these various members back to the brain in the form of sensations like pain, pleasure, and fatigue.
Building upon Jesus' desire (John 17) that all his followers be united, as he is united with God the Father, it is not surprising that the apostle Paul uses the image of the human body to describe the life of the church. This familiar Pauline image reflects not only how we are to share life together in Christ but also how the divine persons of the Trinity share life together as one. Our bodies, both personal and social, are, of course, created in God's image, designed to be a unity of diverse members that are bound together as one through the attentive presence and conversation of their members.
Recovering the practice of conversation is one of the most pressing challenges for Christians in the 21st century. Despite the conversational nature of our bodies and our calling to live conversationally with our brothers and sisters in Christ's body, a long and complicated history of modern socioeconomic and technological …

Source: Christianity Today Most Read