A new documentary shows how a gentle Presbyterian minister turned TV inside out.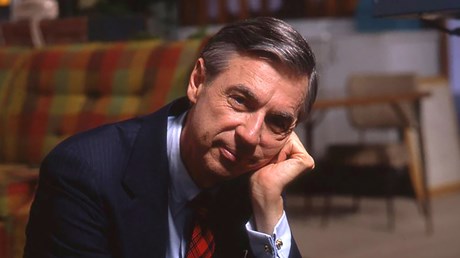 Morgan Neville's new documentary about Fred Rogers, Won't You Be My Neighbor?, reminds us that the television icon was an ordained minister … and then shows us protesters at his funeral predicting his damnation. It tells us that he was a lifelong Republican … and then shows conservative pundits roundly condemning him for helping create an environment where children's self-esteem was respected and nurtured.
Fred Rogers, the ultimate hip-to-be-square icon, did not change all that much in the 35 years between the premiere of his iconic show, Mister Rogers' Neighborhood, in 1968 and his death in 2003. But we sure did. The film underscores how much we lost when we lost Rogers by making us feel how much those cultural changes have accelerated in the 15 years since his death.
It seems to be a given in today's polarized landscape that such changes are cheered or lamented according to one's ideological affiliations. Public figures who transcend political, racial, and cultural divides are increasingly few, and those who generally united us in the past are reconfigured to make them more palatable to our current views, when they're not being reevaluated and eviscerated for not falling in line with those views.
But for most of us, extremist groups and pundits aside, Fred Rogers's reputation has survived intact. That says something about the man he was.
Transforming a Medium and a Culture
In March 2000, Christianity Today ran a cover story about Rogers, equating adults who evaded the call to love their neighbor with the self-justifying expert in the law who interrogated Jesus and prompted the parable of the Good Samaritan. The 50th anniversary of Mister Rogers' Neighborhood (which, …

Source: Christianity Today Most Read