Along the way, we may be able to show people Jesus.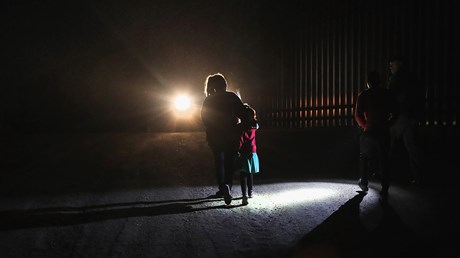 The recent immigration controversy—about the administration's decision to separate children from their parents at the border—has ended, at least for now, with President Trump's promise of an executive order to end the practice. His decision was clearly due to the near universal outcry against the policy. It was a rare moment for Christians, as believers of all stripes were united on this one point of public policy. When Jim Wallis and Franklin Graham, and nearly everyone in between, condemn the administration's policy, it's practically a miracle. And for this, we should be grateful.
It stands in contrast to the usual order of things, but it might be an opportunity to examine some of our assumptions about entering the public square to pursue justice in the name of Jesus Christ. We do well to remember that first and foremost, our job in this life is to help people see and comprehend the love and power of Jesus Christ. Standing with a unified front on a particular issue goes a long way in that regard. But we also have to figure out how to help people see Jesus when we don't agree.
To reiterate what Christians of nearly all stripes have agreed on lately: We found it deeply troubling that so many children were needlessly separated from their parents at the border, and we along with so many others called for an immediate halt to this practice.
Where We Stand
Furthermore, we believe that a zero-tolerance policy on any issue is not likely to produce justice; rather it will only exacerbate injustice. The most recent example in US history is the zero-tolerance policy both white and black leaders championed against crime and drug use in the 1980s and '90s, with good intentions. This has resulted …

Source: Christianity Today Most Read