Transition is part of God's original design. So is his peace in the midst of it.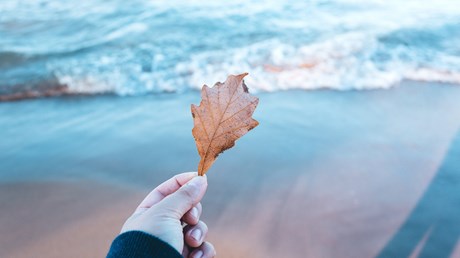 We've been shopping for a new home. It's tiring and exciting, a roller coaster of emotion for all of us. My young son, for example, is sentimental about every tiny imperfection in our 90-year-old house. "It's time for a new season," I tell him. But looking into his eyes by the dim reading light on his bedside table, I feel as though I'm looking into a mirror. I was change averse, too, when I was young.
I still feel small sometimes. And in moments like this, my empathy and emotion threaten to scramble my own inner compass, making me want to hang back in fear. Resistant, I don't want to let out the sails. I'd rather stay put.
Jennie B. Wilson's gospel song has been a theme for me lately: "Life is full of swift transition, naught of earth unmoved can stand. Build your hopes on things eternal, hold to God's unchanging hand." Change is part of God's original design for the world, part of the fall of man, and part of God's ultimate restoration. Making peace with change is a matter of the heart, of spiritual posture.
Psalm 84 puts it this way: "Blessed are those whose strength is in you, in whose heart are the highways to Zion" (5, ESV). In this case, Zion is the pilgrimage where our hearts find rest while we're in motion. While we follow him and follow the call on our lives, our souls find rest in God (Ps. 62). The peace of God is active within us, even as we journey on into the unknown.
We don't have to be strong-armed by our emotions. We can keep on, knowing that ultimately the changes will not knock us off course. In every change, we are held secure. By faith, God holds us steady. Grace takes the external circumstances of …

Source: Christianity Today Most Read