These athletes aren't quiet about using their global platforms to share their faith.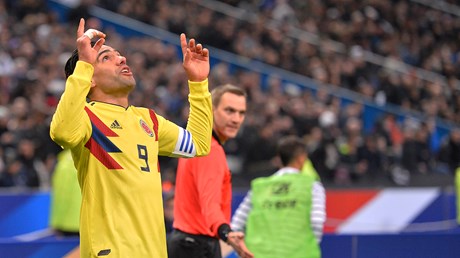 World Cup fever will be consuming the planet for the next month. As you learn the stories of the hundreds of athletes from nearly three dozen countries, hear them talk about their faith in their own words.
Alisson Becker, Goalkeeper (Brazil)
One of several players on Brazil's national team who are open about their Christian faith, Alisson Becker took to social media to praise God for the opportunity to play in his first World Cup: "Very happy to receive the opportunity to defend my country in a world cup! Realization of a dream!!!!…Glory to God!!" The 25-year-old Roma star recently advised would-be professional goalkeepers that faith plays an important role in success. "If you want to be a great keeper, you need to work very hard. That's what I do. You need to be very focused on football and I think faith is important too," he said. "If you believe in God, you know you have to do your best on the pitch and put love into everything you do in life."
Edinson Cavani, Forward (Uruguay)
In 2014, Edinson Cavani's national teammate Luis Suárez earned international notoriety for biting a competitor in a World Cup match. That level of aggression isn't Cavani's style. Playing in his third World Cup, the 31-year-old Paris Saint-Germain favorite has been outspoken about the role that Jesus plays in his life, even busting out one of those "I belong to Jesus" T-shirts. Several years ago, Cavani was asked whether he considered himself an athlete of Christ. "No, no, no. I am an athlete for Christ," he said. "That's why I play for Him, to give Him glory, to thank Him for giving me the ability to play football … for giving me that divine …

Source: Christianity Today Most Read