Whether we wear a uniform or not, we all have sacrificial service to offer.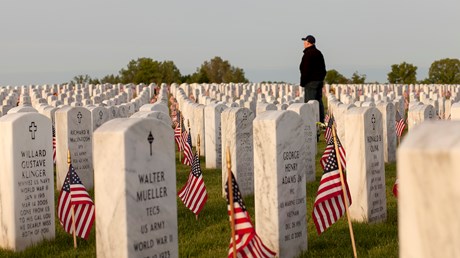 Memorial Day likely conjures up memories for all of us. Mine start from when I was too young to know what the day meant. When I was a young boy, it was a family time, a holiday from school or other obligations, and a time for picnics, multi-generational baseball games in an open field, and reunions with seldom-seen relatives.
Over the years I have gained a much greater appreciation for this day and what it means. From my first assignment in Vietnam to my last in Germany, I was continually reminded of the extraordinary sense of commitment and service in the young men and women with whom I was privileged to serve.
The Last Full Measure of Devotion
During my last assignment, as 33rd commander of the US Air Forces in Europe, I routinely received invitations to speak at memorial events at one or more of the many cemeteries in Europe where young Americans are interred. I was particularly moved by an event in Paris at the Arc de Triomphe.
The heavy traffic that normally circles that beautiful edifice at a frantic pace had been stopped, and a crowd had gathered to remember and honor French and American men and women who had given their lives in the horrible wars of the 20th century. Many living veterans of those conflicts wore the uniform they had first donned at a much earlier age, and some of them still bore the scars of war. It was humbling to be in their company that day.
For four decades, I was honored to serve with thousands of dedicated young men and women. Some of them would die in service to their country. We were extremely sad at their loss as we comforted their loved ones and each other. They gave their very best, and we were reminded that we must do the same. They died serving something bigger than themselves—the transcendent …

Source: Christianity Today Most Read